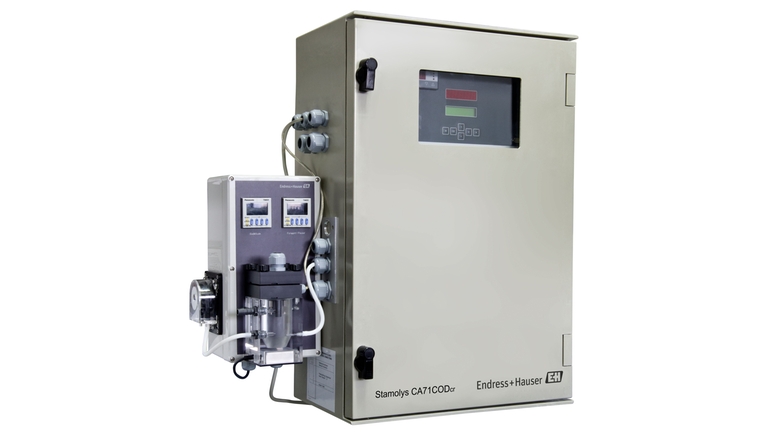 This product is no longer available.

Please check new generation in the section predecessor / successor or contact your local Endress+Hauser entity.
Dokumentacja / Instrukcje obsługi / Oprogramowanie
Akcesoria / Części zamienne
Kit CA71x, 12 wężyki pompek Tygon or/we

KIT CA7x pump hoses yellow/blue 12 pcs

Kit CA71COD zestaw wężyków

Kit CA71COD zbiorn. na zużyty Cr

KIT CA71 Conn. nipple sample vessel 10pc

KIT CA71 head with rolls/perist. pump

KIT CA71 hose holder unit for pump

KIT CA71 leakage sensor HA 2 pcs.

Naczynie zb. z sygn. poziomu CA71COD

Kit CA71COD Sample pump with back-flush

Kit CA71COD Hoses for back-flush pump
Następca

Analizator umożliwia ciągły pomiar online chemicznego zapotrzebowania tlenu, co usprawnia monitorowanie wydajności oczyszczalni ścieków oraz systemów rozliczeniowych wykorzystujących dane dotyczące ładunku w ściekach przemysłowych.